Beyond Border: Partnership Between GLOBAL HALTECH, JAKIM and HALAL JAPAN Corporation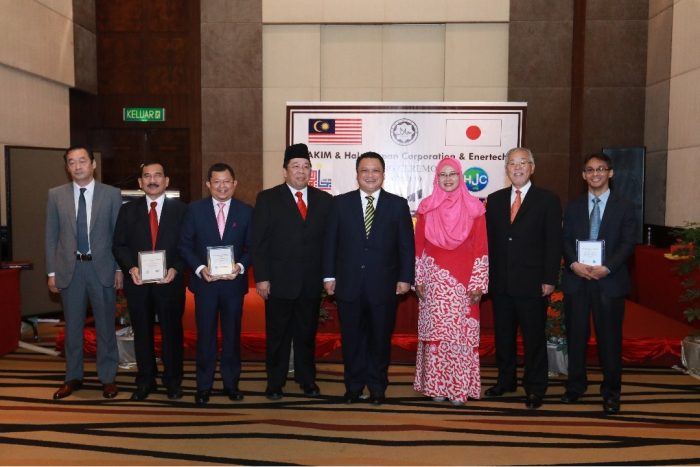 Putrajaya (19 August 2017) – In line with JAKIM's efforts to empower Malaysia's halal ecosystem globally by introducing and advancing halal innovation and technology, Global Haltech Sdn. Bhd. (GH) and Jabatan Agama Kemajuan Islam Malaysia (JAKIM) forged a strong strategic partnership under Malaysia International Halal Academy (MIHA) on capacity development of Halal Science related activities and programmes in Malaysia and abroad. The focus areas of partnership are Halal Laboratory Technical and Halal Science Management Programme. The strategic partnership between Global Haltech and JAKIM was officially commemorated in the Signing and Exchange of MOA and the Certificate Presentation Ceremony held at Putrajaya Marriott Hotel on 19 August 2017.
"This partnership is a giant leap forward for Global Haltech after being approved as one of the panel laboratory by JAKIM this year," said Chief Executive Officer (CEO) of Global Haltech, Mr. Nor Amin B. Mohd Noor after exchanging memorial plaque between JAKIM and Global Haltech.
In the same ceremony, Global Haltech strengthened collaborative partnership with Halal Japan Corporation (HJC) by signing Memorandum of Agreement (MoA) to proffer expertise in Halal Science to Japan. Both parties aim to setting up Halal laboratory and offering Halal Lab Assurance Program in Japan. The MoA signing ceremony was witnessed by DYTM Tuanku Syed Faizuddin Putra ibni Tuanku Syed Sirajuddin Jamalullail, Raja Muda of Perlis.
Global Haltech is a Halal Science consortium offering a complete Halal solution from "Lab to shelf". GH is championing Halal Science capacity building through 3 pillars of Halal Sciences known as Halal Testing, Halal Product & Innovation and Halal Science Competency. Bringing the motto of "Trust but Verify", GH upholds the integrity of halal supply chain through "quality assurance and quality control".
With a team composed of 20 competently trained and experienced researchers, Halal specialists, quality, business and project management team, Global Haltech has vast experience in providing lab technical consultancies and training programs in relating to capacity development of Halal Science Laboratory and Management Program, as well as commercialization and knowledge transfer of scientific methods on halal testing, both locally and internationally.
GH has been investing resources in all subsidiaries companies, highly focusing in establishing and maintaining quality management systems to ensure the highest level of integrity and service level offering to our customers. GH is honoured to receive accreditation and recognition such as ISO17025 and JAKIM's Panel Laboratory under Halvec Laboratories Sdn. Bhd. (Halvec) and registered HRDF Training Provider (SBL-KHAS) by Human Resource Development Corporation under RQuest Convergent Sdn Bhd (RQC).
"With extensive recognition, experience and capacity that we have, we are highly confident that we will work closely with government and industry players in realizing the vision of JAKIM and Malaysia to become the world reference of Halal," said Mr. Nor Amin.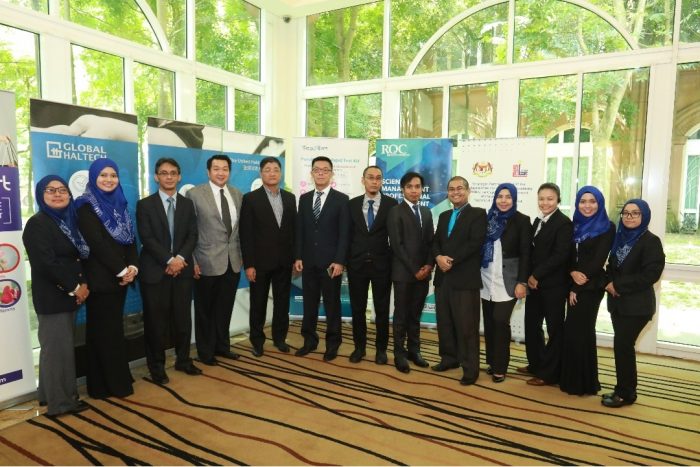 Global Haltech's team with Halal Japan Corporation's representative in Malaysia, Mr. Gan (4th from the left) and Ms. Karen (3rd from the right) and the emcee of the event, Mr. Hafidzul (5th from the right)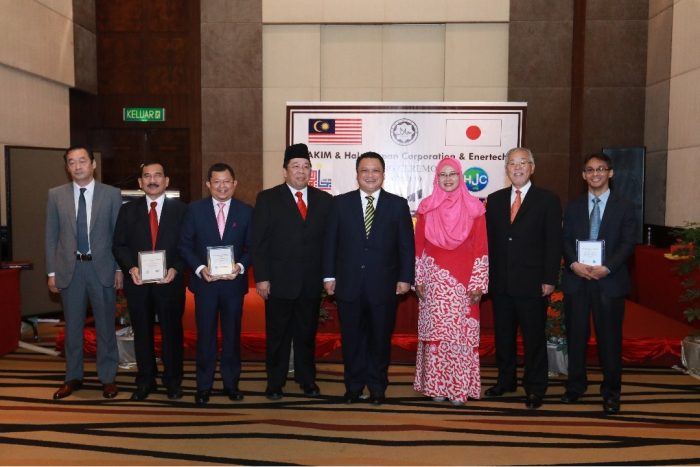 Group photo with key representatives from JAKIM and Halal Japan Corporation after the Signing and Exchange of MOA and the Certificate Presentation Ceremony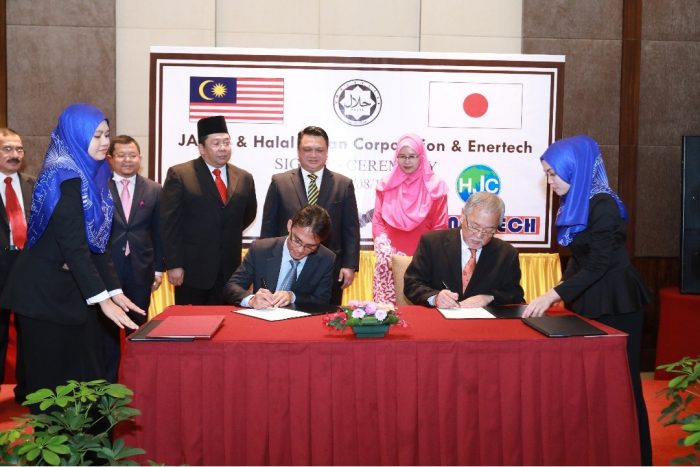 Signing of MoA between Global Haltech (GH) and Halal Japan Corporation (HJC)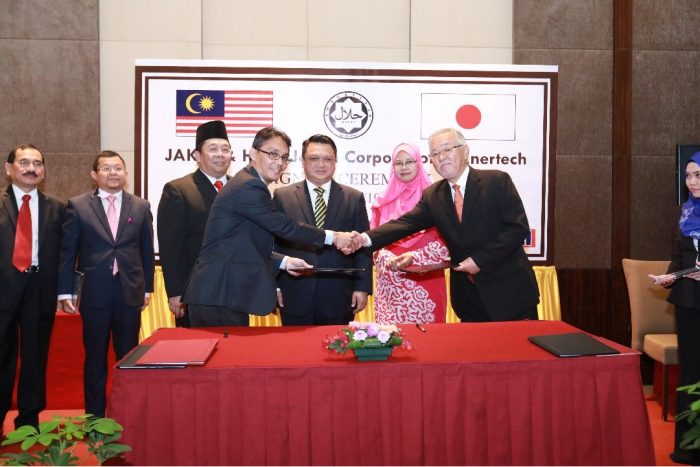 Exchange of memorial plaque between Global Haltech (GH) and Halal Japan Corporation (HJC)